Horizontal Doy-Pack filling machine with bag making function 083.97.02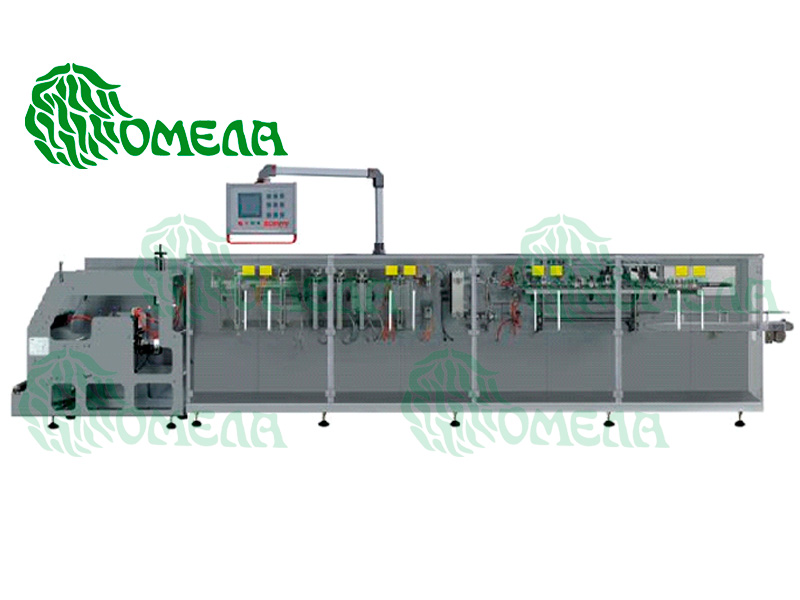 For packing various goods into Doy-pack bags (with the function of making a bag).
This automatic machine is a versatile machine that allows you to pack in Doy-Pack bags, both liquid and pasty products, as well as bulk and even slow- flowing and dusty, as well as multi-component mixtures. This machine can be equipped with a variety of types of weighers. And even several weighers at the same time.

The bag is made automatically during the filling process. The package is formed from a roll of film. This model allows you to form a variety of Doy-Pack bags: with an opening for hanging (euro slot), non-standard shape, with a fastener (zip-lock), with a fitting in the middle or at the corner of the bag.

Features of this machine include an independent sealer and an advanced cutting system that prevents bevel cuts at the edges. The double filling device ensures high precision at the same time with high productivity. An auxiliary air purge is installed for a good opening of the bag. There is a function for detecting defective packages. If necessary, the machine can be additionally equipped with a multihead weigher, hopper, dater, vibration hopper.

The warranty is 12 months.