Sealing machines (041.110.5030AE - 041.110.5030E) for group packing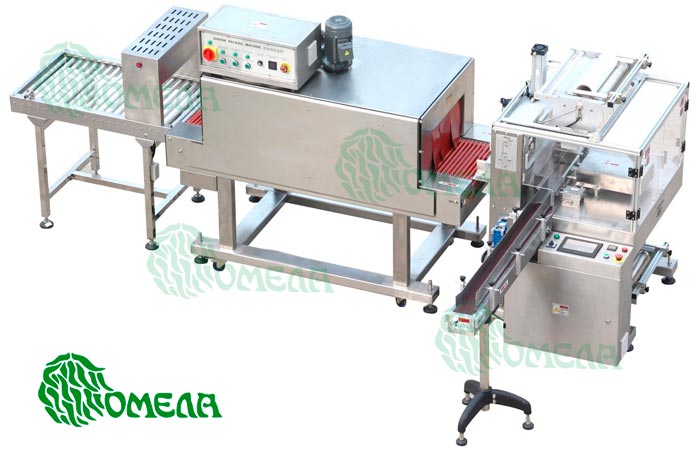 For group packaging in shrink film of a wide range of products. In some cases, packaging of piece goods is possible.
The presented machines are designed for group (secondary) packaging of a wide variety of goods in shrink film. Suitable for a wide range of packaging with both single-row and multi-row arrangement of packed products. The final packaging has a compact and neat appearance, ensures the safety of the goods, ease of transportation and storage.

The machine can be automatically routed to complete a combination of single or multi rows packaging according to production requirements without separate molds. The usage of advanced PLC and touch screen to achieve the integrations of mechanism, electricity and pneumatic. Information for selecting the type of packaging and counting of packaged products is displayed on the touch screen. A specially designed blade makes sure solid sealing line, no cracking and anti-stick. Using imported photo sensor to make accurate positioning of various setting.

The thermal tunnel uses dual air circulation motors to ensure a more even distribution of heat for a better shrinking effect. The conveyor in the thermal tunnel is equipped with a Teflon mesh resistant to high temperatures. Adopting French Schneider frequency inverter controls transmission speed which has the function of infinitive speed.